Hi guys, I'm back with some nifty tips and smokin' eyes. I know none of you missed me so I won't waste your time in putting a few extra lines of how much I've been MIA & busy with work, (speaking of work, have you read my blog post on getting your first job? give it a read I promise it'll benefit you) marital life, New Year's break & whole lot of fun. LOL!
Anyway, I hope you all are doing fab and crushing your 2019 goals. For me these past couple of days have been daunting. Do you ever feel like a plastic bag… drifting through the wind wanting to start again? Because SAME fam! It's just one of those weeks where you don't want to come out of your cave.
But that didn't stop me from putting makeup on my face so can I get a WHOOP WHOOP? (I love Shrek). This blog is dedicated to one of my oldest friends because she needs to rock smokin' eyes glam at a wedding and I'm not there to do it for her SOOO I decided to post a pictorial and make everyone's life easy. Ok not everyone but hey if you've ever struggled to create smokin' eyes & want to up your makeup game.. then this one's for you.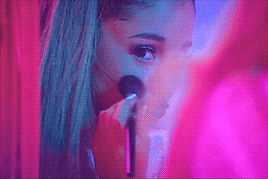 Step 1 on your journey to Smokin' eyes
Start with putting wet base on your eye lid. If you don't have a liquid concealer you can use white eye liner OR lightest (preferably nude or white) eye shadow on your palette.

EYE PREP TIP: Never use foundation or face powder as a base for eye makeup. Your eye makeup will start to form creases on your lid.

Step 2
Apply kajal/black pencil on your waterline & add black eye shadow close to your waterline. Blend it with a light hand & use fluffy brush.
UNDER EYE MAKEUP APPLICATION TIP: Don't go overboard with black eye shadow when blending under eye. Take less product first and work your way from there. We don't wanna look like 2007 Adam Lambert.
Step 3
Pack black eye shadow on your eye lid. Keep blending it till you reach your eye crease. Pack brown eye shadow on crease and BLEND IT SIS. Just keep blending. Yes keep going. Almost there. Seriously though if you wanna look like a pro at it just blend eye shadow like your life depends on it.
BLENDING TIP: The first rule of blending is to use a decent brush. If you don't have a good brush then you will find it hard to achieve adept results. Also move brush in a circular movement. Like proper circle.. get it? No? Yes? GREAT! Let's move on.
Step 4
Finally, when your hand is no longer coordinating with your brain, apply mascara, lashes & highlighter to glam it up. Finish off with applying concealer under your eye and translucent powder. Pop in colored lenses if you've got em'. If your eyes are already light colored then bless your mama genes. GIRLLLL you did it!
BONUS TIP: Always apply setting powder under eye as it helps to remove crease lines. Gently dab it with brush. You could do it with beauty blender too but it consumes a lot of product and doesn't give the airbrush effect.
SUPER BONUS TIP: You could achieve this smokin' eyes look with just black eye shadow and contour powder/stick if you don't have a suitable palette. If you dont have black shadow and brown contour, you could literally do this whole look with kajal/black pencil & brown pencil. Experiment & Enjoy!
So this was it. SMOKIN' right? Please tell me I made it easy for you and if I didn't then I'll post a tutorial of smokin' eyes look. I used Morphe 35O2 Second Nature Artistry Palette that I ordered directly from https://uk.morphe.com/collections/eyeshadow-palettes/products/35o2-second-nature-artistry-palette
You can find detailed product list on my instagram @amanimakeupworld.
Love xo